Mike Canavan

Agent

in Apopka, FL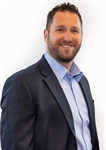 Professional Designations
REALTOR
Expertise Types
New Homes, Real Estate Auctions, REO, Residential, Residential Investment, Single Family Homes, Townhomes
Fascinated with the real estate industry, its history and the architecture and
uniqueness of properties, Mike Canavan loves being part of a business that is so
important and influential to our economy and our lives. He enjoys touring property
and thinking of ways to increase its value.
That's what passion in what you do for living can be like. A native of Central
Florida, the Apopka High School graduate embraces his life everyday by living in
the moment and taking the time to stop and enjoy the little things in life while
helping others realize their dreams.
Concentrating on folks who are looking to buy or sell a home, Mike especially loves
helping those who may think they could never purchase their own home. The word
never is not in his vocabulary. Both buyers and sellers look to Mike's industry
expertise for advice.
Mike taps into his background working with an investment broker and appraiser to make sure
his clients get the best deal possible. That assurance not only comes from his
extensive understanding of the industry, but from a belief that life is all about being
honest to others and yourself. His skills honed as a processing engineer are ideal
for serving buyers and sellers when it comes to planning, managing and customer
service.
Mike lives by the motto that family is most important and that being positive will
always lead to enjoying a happy life.
NextHome Arrowsmith Realty
175 E. Main Street
Suite 104
Apopka, FL 32703